BLS CPR & AED Classes in St. Petersburg
$59.95
American Heart Association AHA BLS CPR and AED Classes
Enroll in our CPR certification classes in St. Petersburg, FL and gain the life-saving skills needed to respond effectively in cardiac emergencies. Get certified in CPR and learn how to use automated external defibrillators (AEDs) from experienced instructors. Join us today and be prepared to save lives in your community.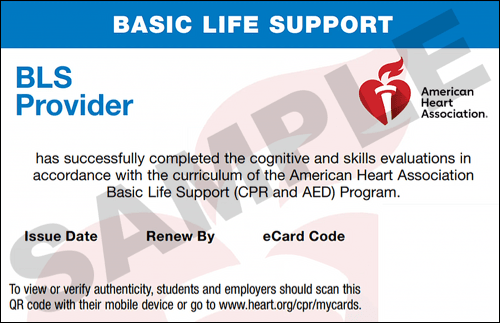 St. Petersburg CPR Classes
Are you seeking comprehensive CPR courses that follow American Heart Association (AHA) guidelines? St. Petersburg CPR Certification is the answer to all your CPR training needs! Our program has successfully educated over 100,000 individuals nationwide via our all-inclusive, same-day training and accreditation program.
Our skilled team covers a wide range of topics such as —
Delivering Basic Life Support (BLS) for all age groups
The correct method to execute the seven phases of CPR
Proper usage of an AED machine
Empowering you with the skills to assure confidence during a life-saving situation
Experience top-tier, personalized CPR instruction at an affordable price in St. Petersburg!
Our CPR Training Includes
Same Day CPR + First Aid Cards
Hands on Chest Compression Training
Rescue Breath Training
AED Usage for Infant, Child, and Adults
Friendly and Relaxed Environment
Professional Instructors
CPR Certification St. Petersburg Locations
St. Petersburg's Best CPR Classes
Know CPR. Make a difference. Save a life.
Imagine the impact we could make if more individuals in St. Petersburg were trained in CPR. With CPR Certification St. Petersburg, you can acquire the life-saving skills needed to protect thousands of lives from accidents, strokes, and cardiac events.
Our team of experienced trainers is dedicated to helping you feel confident and proficient in performing CPR, Basic Life Support (BLS) techniques, and using Automated External Defibrillators (AEDs) during emergency situations.
What Sets Our CPR Classes Apart?
When it comes to CPR certification, our classes stand out from the rest. Here's what makes our training program the best choice for St. Petersburg residents:
Comprehensive CPR Certification:
Our American Heart Association (AHA) CPR classes provide thorough training, ensuring you are well-equipped to handle various emergency scenarios. From recognizing cardiac arrest and stroke symptoms to performing effective CPR techniques on adults, children, and infants, our certification classes cover it all.
Expert CPR Instructors:
Our highly skilled instructors bring a wealth of knowledge and real-world experience to the classroom. They are certified professionals who understand the importance of proper technique, effective communication, and instill confidence in their students.
Recognized CPR Certification:
Our CPR certification classes are widely recognized and accepted by employers and organizations in St. Petersburg and beyond. Whether you're a nurse, healthcare professional, teacher, childcare provider, gym instructor, or part of the hospitality industry, our certifications meet OSHA requirements and enhance your professional profile.
Same-Day Certification:
Upon successful completion of your CPR class and passing the assessment, you will receive your CPR certification card the same day. We believe in the importance of immediate access to your certification, ensuring you are ready to act confidently in emergencies.
Frequently Asked Questions About CPR Classes
Why should I choose CPR Certification St. Petersburg over other providers?
CPR Certification St. Petersburg stands out for its commitment to quality education, experienced instructors, well-recognized certifications, and flexible learning options. Our focus on providing personalized attention, smaller class sizes, and a supportive learning environment sets us apart from the competition. We prioritize your understanding and proficiency in CPR methods, ensuring you gain the confidence to handle emergency situations effectively.
How often do I need to renew my CPR certification?
To comply with OSHA guidelines and stay updated on the latest techniques, CPR certifications must be renewed every two years. This renewal process ensures that you maintain your knowledge and skills, enabling you to provide high-quality CPR when it matters most.
Can I take the CPR certification class even if I have no medical background?
Absolutely! Our CPR certification classes are designed for individuals from all backgrounds and professions. Whether you're a healthcare professional looking to renew your certification or a concerned citizen who wants to be prepared in an emergency, our classes provide the necessary knowledge and hands-on practice to equip you with life-saving skills.
Will I receive a certification card after completing the CPR class?
Yes, upon successful completion of the CPR class and passing the assessment, you will be issued a certification card. This card serves as official proof of your CPR certification, recognized by employers and organizations across St. Petersburg.
How long do the CPR classes last?
Class times are approximately 3 hrs.